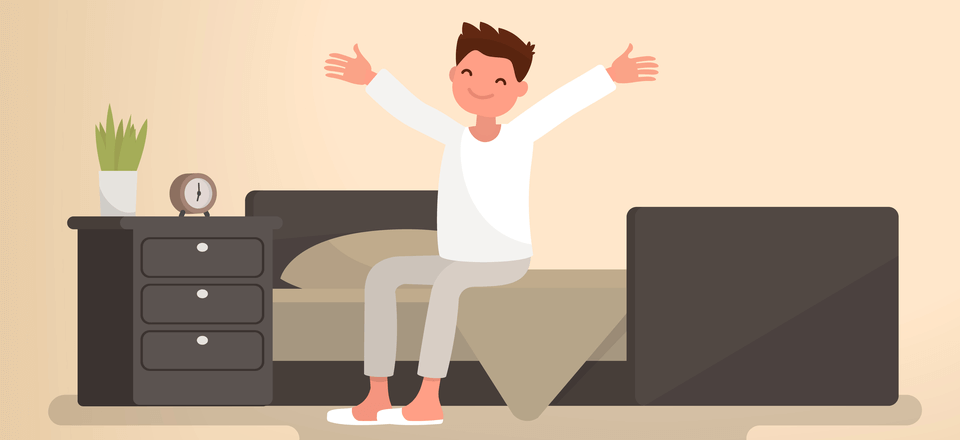 Yes, we've got to wake up with our dreams every morning. Understand that we are not supposed to go to bed and forget our dreams. We're not supposed to tuck our dreams in the pillow when we get up in the morning. We're not supposed to leave them at home and go fulfil somebody's else's dream. We're not supposed to do that. That's not what we are hired to do. That's not what God expects from us. That's not who we are.
Your human spirit doesn't care about the past. He doesn't care about any of your failures. What your human spirit simply says is " What's your command for tomorrow?, What's your next move?, What do you want to create?, It's not supposed to keep scores of what you failed to do, your brain keeps scores. It's designed to keep you safe. Your soul, intuition, your human spirit, is designed by God to make you soar and not the other way round. But often times, we flip it over and do the opposite.
When you get to the edge of that stage, your brain will always tell you to step back because you could fall. So, you have to be willing to play between your brain and your soul. And most importantly you've got to listen to the spirit of God in you and say, " I'm going to take a step". Making decisions like that isn't always easy when you live in an uphill world like ours but you've got to trust that God's got your back. That's a decision you've got to make on your own.
Deciding to take a step to achieve your dreams means three things are going to happen: You're going to jump and fly, you're going to jump and fall on something soft, or you're going to jump and fall down hard.  Either way, you know you're going to get back up. You already know you got what it takes to get back up.
How much did they first pay you to give up on your dreams? Was it worth it?  When are you going to stop? When are you going to start doing what truly makes you happy? When will you start doing something you have passion for? 
While you ponder over that, I need you to know there are opportunities around you. You've got to make the best of each and every one of them. Most people when they die, you can literally put on their grave, " dead but not used up". Because they went through life holding back, not giving their all. Yes, there is the question of "If i give my all, would it be worth it? You'll never know unless you try.
I see guys who work at the same company for their entire lives. They clock in and they clock out, and they never have a moment of happiness. Eighty-five per cent of people in life allows their fears of failure to outweigh their desire to succeed. See, if you want to make it in life, you have to pursue your life goal. Decide to make your life a great experiment. Most people want to be perfect when they come out of the gate. Many others want things to be done right at all times.
Well, guess what? No one gets everything right. You're going to make a lot of mistakes. Life is a learning curve. You never stop learning. You're going to have a lot of struggles. You're going to feel dump and ask questions, and not know what to do or where to go. And that's part of growing up. It's also part of the experimentation process.
See, life is about living. Life is about growing. It's about challenging yourself and stretching the limits. What I don't make it? So, what? Enjoy the trip! You only live once. So, do what you feel passionate about. Take chances. Wake up every morning with your dreams. Don't be afraid to go outside the box. Don't be afraid to fail big, to dream big.
This is your time. This is your moment. Your destiny is calling out to you. Start little, but start! You've got to make up your mind that you're not going to let people talk you out of it, let circumstances discourage you, or delays cause you to give up. Stay focused on your goals. Quit live a life filled with a thousand fears. The dreams you're thinking about right now, wake up with them tomorrow, and the day after till you see them become a reality. If you embrace this, I guarantee you, it will change your life.
Blessings and Love
Photo Credit: Google Pics