Brokenness is an absolutely appropriate response to sin.
Do you feel broken? Don't know how to get out of the mess? People have looked at you like you're crazy? Many have said you're impatient and don't fit? Do you feel like no one understands you or where you are coming from? Are you screaming yet no one can hear you? I am and, you're not alone. It's okay to feel broken. Brokenness is the point where God stops us, halts our progress, and causes us to see the end to which we would come if we continue to go down that road we are on. Brokenness is the place to which we come when we recognize that all that we are, all that we have and all that we do, in and on ourselves, is surely and miserably insufficient, and crushes us under the weight of our sins.
I want to suggest to you today that brokenness is the absolutely appropriate response to sin. Let me take you to a couple of places in history. Number one is that place where David sins with Bathsheba. Here David is out on the rooftop of the king's palace during this strange time in his life. The author says it was the springtime, the time when kings go off to war but David stayed home at Jerusalem. David was a warrior king and he's made a name for himself but this particular springtime, David was home. He sends off his men and decided to go to the rooftop.
Upon the rooftop, he saw a beautiful woman who lived close enough for him to see her bathing. He seduced her and got her husband killed in the battle. It's all this time later when he sits down and pins Psalm number 51, one of the most poignant poetic beautiful pictures of brokenness that you will find anywhere. It reads, "Have mercy on me O God, according to your steadfast love, according to your abundant mercy blot out my transgressions. Wash me thoroughly from my iniquity and cleanse me from my sins…."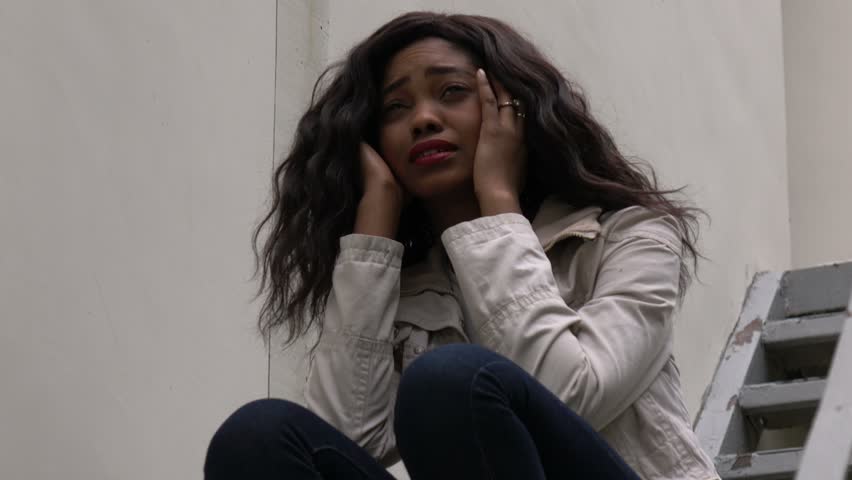 God will never give us much more than we can carry. We will be broken just like David when we recognize what we have done when we recognize what we have brought upon ourselves when we recognize that we have just attached something to us that has consequences. We ought to be broken over our sins because it scars us, because it stains us, and we have a flippant attitude toward sin when we don't experience brokenness.
When we don't get crushed under the weight of our own sin one of the reasons is that we do not understand the consequences of our own sins. We simply don't get it. We think "especially for believers' okay Christ died for my sins past, present and future. They're paid for and yet there's no scar tissue right? Our sins create memories that remain with us. Oftentimes, when we talk about this, people often go "as far as the East is from the West, that's how far God has taken away my sins from me.
He casts them into the sea of forgetfulness. Yes, he does. But you see, here is the interesting about God, he forgets stuff, but do you? The answer is No. Because, that's not how we were created. That's why it's so difficult to forget about anything that happened years ago. No matter how much you try to tell yourself you've forgotten and moved on, the truth is when something familiar crosses your path, you remember. So much for forgetting right?
As you read this, I need you to recognize that sin creates memories that stay with you. People actually believe that you can give them a magical formula and the heinous things they did or still do or will do, will be erased from their mind and they will no longer be broken over anything. But let me remind you what David said in verse 3 of Psalm 51," I know my transgressions and my sins are ever before me".  The memories of our sins are always there. You don't believe me, ask a man who has committed murder or a woman who has committed abortion.
For the woman who committed abortion, somebody convinced her that" it would be okay. You could erase it like nothing ever happened, and then you go with your life'. A year later she sees a baby who's about the age her baby would have been and she crumbles inside. Our makeups may cover up a whole lot but the scars don't easily disappear. We were not created to forget things and maybe that's a good thing. Maybe the reasons why we were created not to forget things is that if we could forget our sins, we would never testify of the goodness of God.
For instance, you could say, "I don't remember my sins anymore, therefore, I cannot testify to the goodness of God". Sounds ridiculous right? Humans are not created to forget anything much less of our sins. We ought to be broken over our sins. Then we get to see and experience the beauty of mercy.
When we sin we create an HD DVD Blu-ray picture in our mind that will be there for years, if not forever. Have you ever heard of anyone who came to Christ late in life, had sexual partners before they got married and now absolutely wish that they could erase the faces, the familiar sense, the memories of their previous partners so that they could enjoy their new spouse better? We ought to be broken over our sin because it creates memories that stay with us. If we can't remember what we've done, how then do we know we are changed? Secondly, if we can't remember our sins, we wouldn't be warned against doing them again.
God has given us the gift of the memory of our sins so that it continues to remind us of the consequences. And he uses that to correct us, and call us to repentance. If we cannot remember our sins, we will not see the growth that the Spirit of God has produced in us. Have you ever gone home and locked yourself up and said: "thank you God for removing me from this place, thank you for getting me out of here"? If you have, then please recognize that that's the beauty of mercy and it manifests only when we are broken.
The grace of God in my life reminds me of where I was and what I never want to be again. It reminds me that his work in me may not be complete but it is factual. I am not where I ought to be but I am definitely not who I was. Brokenness is an appropriate response when you understand that and you create a memory that creates a snapshot and it stays with you and not so that we can dwell on it. Thirdly, brokenness over our sins is appropriate because our sin is an affront to a holy God.  God is yearning for you, he's longing for you.
He wants you where he is both now and forever. This is not made believe, it's real. If you weren't important, he wouldn't have any need to send his only beloved son to die on the cross of Calvary. He desires a relationship with you today, that's why he breaks you. He needs you broken so he can take out the part that doesn't fit anymore and remould you for his perfect glory. God is self-sustaining, self-existing and self-sufficient. There is nothing he cannot do, if he could make dead bones to live again, divide the red sea, he can change you and heal you.
You see, it amazes me that we believe that God would crush and allow his own son to be killed but let us slide. The spotless, sinless Lamb of God suffered, bled and died for sins he never committed just so you and I can be saved. How dare we think we can sin and get away with it without being broken? Yes, when we confess our sins, God is faithful and just to forgive us but that doesn't take away the scars. The scars will be on you as a constant reminder of the consequences of your actions.
The fact is if you're not broken, you cannot worship God in spirit and in truth. Without a sense of brokenness over our sin all we have is the appeasement of the tyrannical old man, appeasement that never works for long. It is only when we experience genuine brokenness that authentic worship makes any sense at all.
In fact, its when we come to that place of brokenness when we come to the end of ourselves when we are crushed under the weight of our sins that we are able to magnify the Lord. It's only in our brokenness that we recognize the answers to our problem. Brokenness brings you to the place where you understand the magnitude of God's grace and mercy.
So, brace yourself, get up, stop rewriting your errors and allow God to mend your brokenness
How broken are you today?
Blessings and Love
Photo Credit: Google Pics